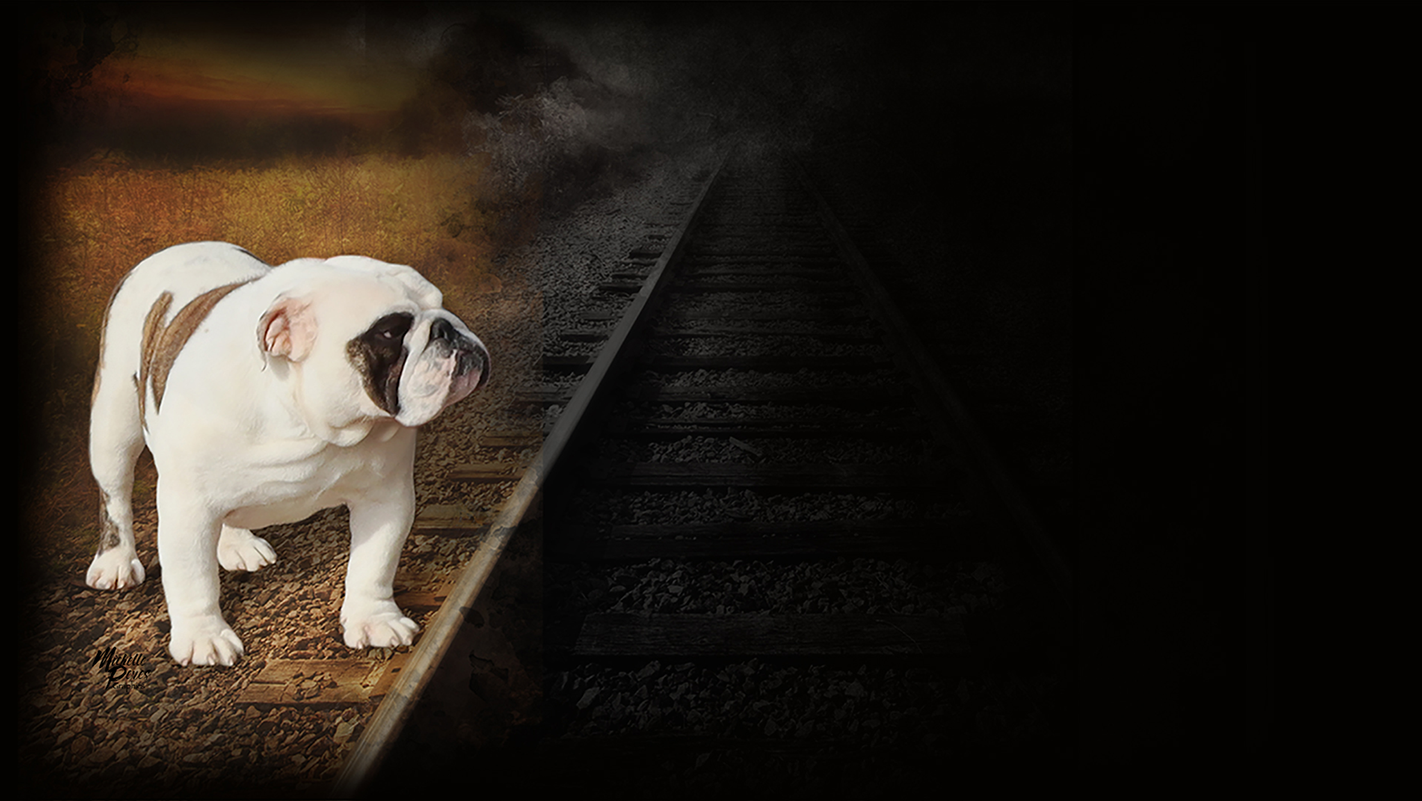 Mike & Michelle Peres
1-620-228-5730
Peres Bulldogs on Broadway
Show Bulldogs
We welcome inquiries about our Bulldogs or our available puppies. We have English Bulldog puppies available occasionally to approved homes. Please take the time to research the Bulldog Breed and Breeders if considering adding an English Bulldog to your family.
We have been selective when acquiring our own Bulldogs from some of the top bloodlines known around the world for our breeding program. Our English Bulldogs are our passion, their health and well being is our utmost priority, with our goal to breed exceptional quality, loving healthy Bulldogs to the Bulldog Standard. Well thought out in advance we plan our next breeding with the goal of producing our next show hopeful; we do occasionally have both show and pet puppies available to approved homes. We care very much about our English Bulldogs and like to stay in contact with the families of our puppies.
English Bulldogs are wonderful companion dogs who enjoy people of all ages, they have very unique personalities that you cannot help but fall in love with! Bulldogs are a breed that requires routine daily care, they are an affectionate breed that thrives for your love, companionship and your commitment for their proper care and well being for their lifetime. If considering adding an English Bulldog puppy to your family, please do your research to make sure the Bulldog breed is the right breed for you and take the time to find a reputable breeder.
We enjoy going to show with our Bulldogs, proud to be members of the BCA,
BCA Hall of Fame Breeder and AKC Breeder of Merit!

Our website is dedicated to our English Bulldogs; we hope you enjoy your visit!


Mike & Michelle Peres
Copyright © 2007-2023 Peres Bulldogs On Broadway, All Rights Reserved. No part of this website may be copied, reproduced, transmitted in any form without our written consent.